Skip to content
PRODUCTS
MASTICI VOTTERO has a large variety of products such as one-part sealant (acetic, acrylic, neutral), adhesives, hybrid polymer, products for industry, building industry and large retail sector.
Each recipe has been created in the company lab to give back to the market, products of high quality and reliability.
Visit the PRODUCT SECTION or download our CATALOGUE/ SUMMARY TABLE to find out the articles that make your case.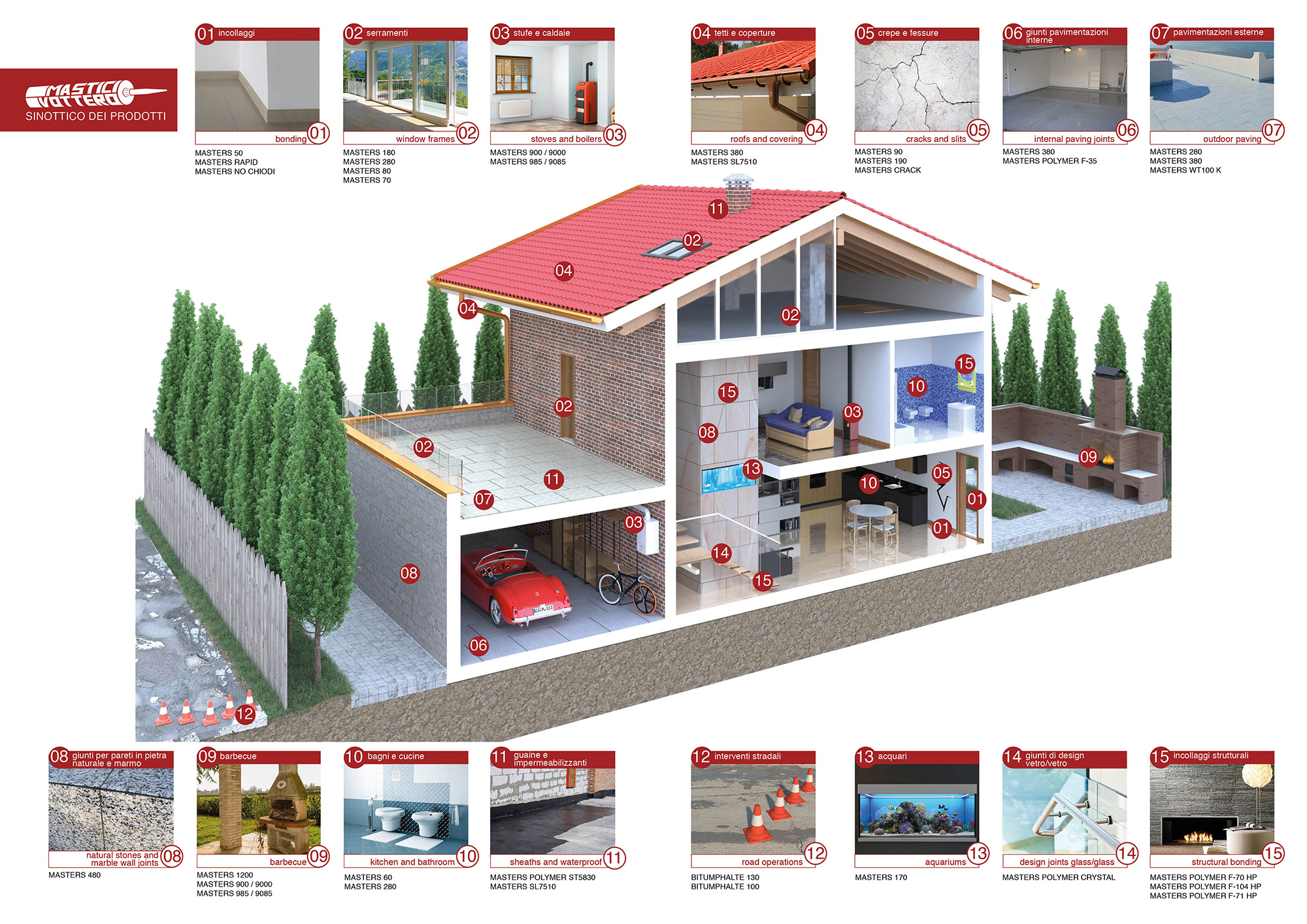 SUMMARY TABLE
This is the guide to choose the products. In this sheet, you can find some suggestions to help you with your choice.
PERSONALIZED BRAND
OUR SEALANT – YOUR TRADEMARK
For the products, MASTICI VOTTERO gives a filling service and a personalized package service (cartridges, buckets, unipac, tubes, drums, gas cartridges etc.)
Visit the contact session for further information
CERTIFICATIONS
MASTICI VOTTERO is qualified to produce a system of quality management which can improve the efficacy and the efficiency in the production and the distribution of the service to obtain and increase costumer's satisfaction. The company has also a management system studied to control the environmental impact of production finding always new ways to reduce it.